15-07-2015, 10:19 AM
Tar-Ellendil
The Money Team


Liczba postów: 1,974
Dołączył: Aug 2012
Reputacja: 54
Mayweather vs Berto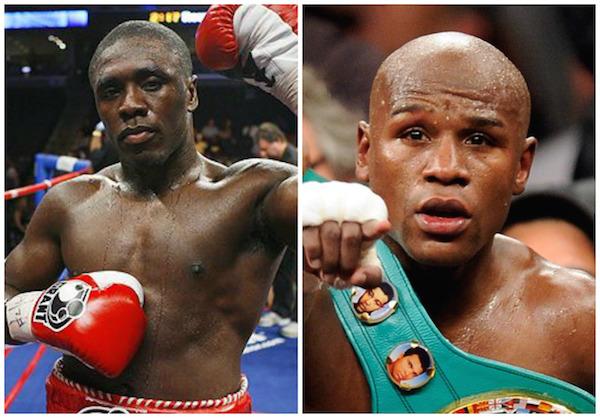 "Sam Watson, jeden z najbliższych współpracowników Ala Haymona, człowiek, któremu mało kto wierzył, gdy wiele miesięcy temu zapewniał, że dojdzie do walki Mayweather-Pacquiao, twierdzi teraz, że pojedynek
Floyda Mayweathera Jr (48-0, 26 KO)
z
Andre Berto (30-3, 23 KO)
jest bliski finalizacji.
- Walka nie została jeszcze potwierdzona, ale Floyd bez wątpienia chce się zmierzyć z Berto. Za chwilę wszystko już będzie gotowe. Floyd chce wielkiego i złego Berto. Chce tego wielkiego, czarnego, silnego Haitańczyka, i to bardzo. A Berto chce Floyda, sam do mnie dzwonił w tej sprawie. Będzie wspaniale, jeżeli dojdzie do tego pojedynku. Dla Berto będzie to życiowa szansa. On nie będzie się cofać, będzie odpowiadać. Floyd jest mądrzejszy, ale Berto będzie walczyć. Nie wszystko jest jeszcze ustalone, jednak nie będę zdziwiony, gdy lada dzień Floyd to potwierdzi - oznajmił Watson.
Większość kibiców nie podziela zdania, jakoby Berto, który przegrał trzy z ostatnich sześciu walk, był gwarancją dobrej walki, jednak niewykluczone, że Mayweather będzie chciał wyjaśnić z nim w ringu prywatne zatargi. "Money" Floyd ponoć ma pretensje do pochodzącego z Haiti zawodnika, że ten przyjaźni się z jego byłą narzeczoną, Shantel Jackson. Berto oskarżał niedawno Mayweathera o to, że on i jego ludzie nieustannie do niego wydzwaniają i wypytują o kobietę.
- Powiedzcie temu czarnuchowi, żeby z tym skończył - mówił pod koniec czerwca w rozmowie z TMZ.
Mayweather kolejną, prawdopodobnie ostatnią walkę w karierze stoczy 12 września. Oprócz Berto jako potencjalnego rywala wymienia Karima Mayfielda (19-2-1, 11 KO). Większość kibiców wolałaby tymczasem starcie z Amirem Khanem (31-3, 19 KO) lub Keithem Thurmanem (26-0, 22 KO)."
Jak kto inny zostanie rywalem to temat do kasacji.
Użytkownicy przeglądający ten wątek: 1 gości